LET'S #PLAYTOGETHER
Welcome to the Tango High School Cup, the coolest Tournament Circuit serving the pupils in Luxembourg. Starting in January, the High School Cup will allow every pupil to battle for his school and contribute points towards the championship.
#BECOME A COMPETITOR
STEP 1: REGISTER
Complete your register and fill all the data correctly. Remember that you are able to check your eligibility in the official competition rulebook.
REGISTER NOW!
STEP 2: SIGN UP
Once you are ready to compete, you will be able to sign up in the different competitions. You can find all of them in the following button.
CHECK TOURNAMENTS
STEP 3: GET READY
You are ready to compete! Prepare yourself because you will have to do your best to become the Most Valuable Player. We wish you best of luck in your experience!
COMPETITION STRUCTURE
Five online tournaments will be held between December 2022 and June 2023. During these 1-day online tournaments pupils will battle to become the champion of the respective game in the Tango High School Cup.
A one of a kind offline event will take place in May next year. In this unique event, pupils will compete in teams against each other in an action-packed, fun and exciting game. Places are limited. So be quick to sign-up when the registration opens.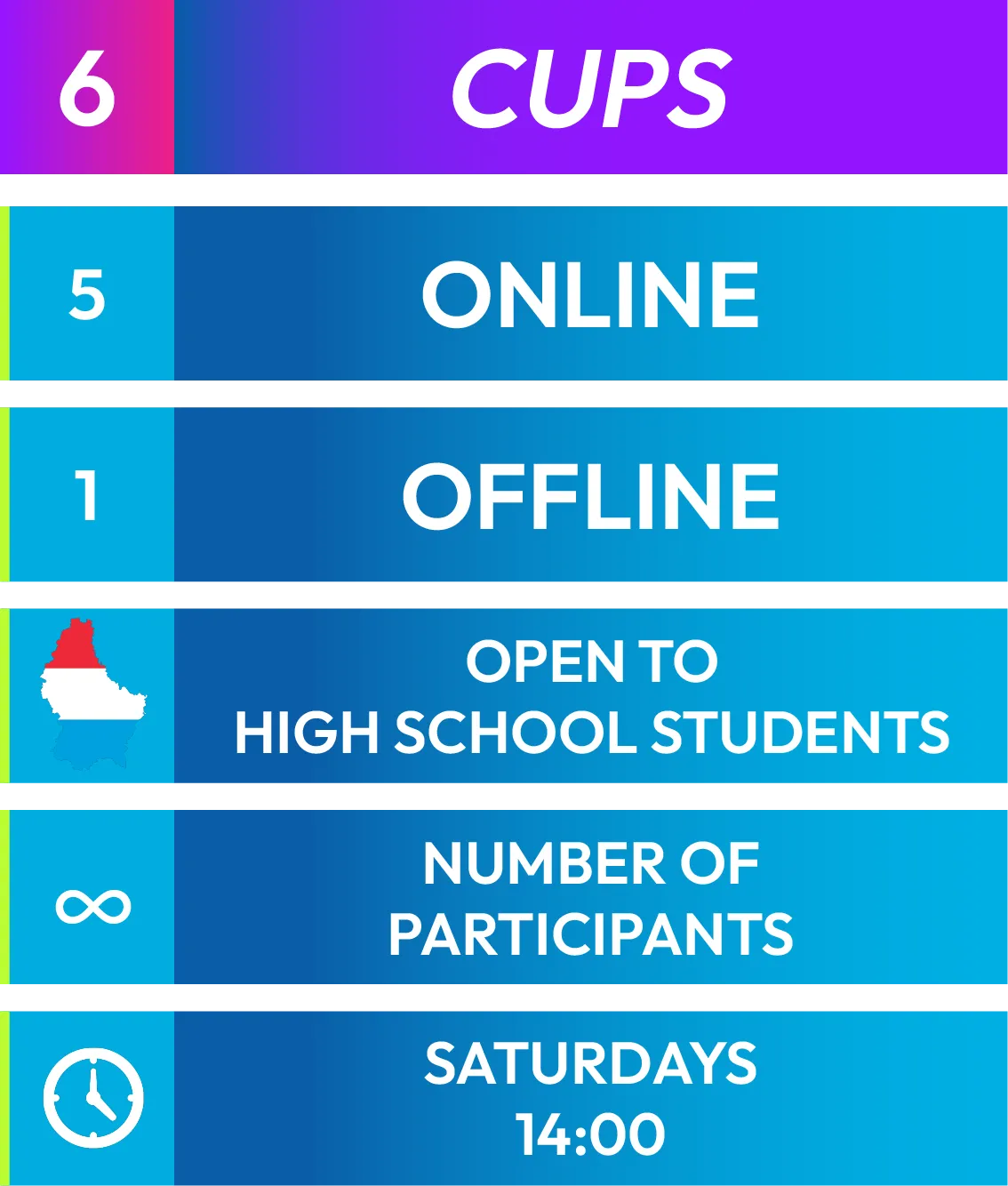 FOLLOW THE ACTION
Make sure to not miss out on any news by following our Instagram channel, where all the relevant information about the games, tournaments and challenges will be announced!